Zoe Ellis, Staff Writer
January 10, 2019 • No Comments
For today's forecast, it'll be mostly clear in the early hours of the morning and the highs will be in the early twenties while the lows will be around the mid-teens, so I'd bundle up for the weather. Dew point will...
Katie Marker, Writer
October 24, 2017 • No Comments
As we finally start to approach this year's holiday season, winter sports are right around the cold corner. Yorkville's Basketball Teams have found a perfect way to stay warm. The boy's team houses...
Foreign Exchange Student Chirrime Seeks New Experiences
February 6, 2019
"The education is really different. In Mozambique we don't change classes, we don't have clubs at the school, the teachers come to the classes. I'm in art club and student council, and I'm hoping to join the soccer team," Chirrime said.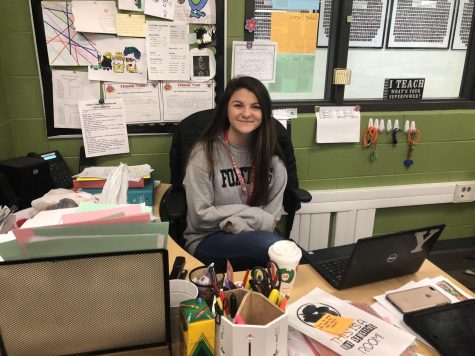 An Important and Fulfilling Job
January 10, 2019
"We have so many different abilities in our classroom, I like to change it up." Alyssa Corniels, LASP teacher
January 12, 2018
Mike and Denise's is a small bar and grill and a fun place to watch sports and eat good pizza. I went...

Loading ...